reviewmobility
Stairlift and Dementia
Dementia caregiving may be emotionally and physically taxing for those tasked with it. You or a loved one may find it difficult and draining. Not taking any risks is the preferable option.
A caregiver should always accompany a person with dementia while using the stairlift. Consult a medical professional before purchasing a stairlift for a loved one who has dementia.
We don't recommend using a stairlift if the person has dementia, as it can be unsafe.
Stairlift Dementia Key Points
You should avoid using a stairlift if you have a loved one who has Dementia since it might constitute a safety hazard.

Depth perception for people with dementia is hard, and it's common for simple things to become trip hazards.

Things that can help such as mobility equipment, improve lighting, coloured electrical tape to highlight edges, and creating a safe home environment.

A family member may have vascular dementia, and you may miss the common symptoms at the start.

Rooms in the house you should look to improve first for family members are the dining room, bathroom, stairs, kitchen and living room.
Is A Stairlift Safe For A Dementia Patient?
There may be a problem for people living with Dementia when it comes to mounting the stairs. You should avoid using a stairlift if you have a loved one who has Dementia since it might constitute a safety hazard. Always speak to a medical professional before making a decision.
Occupational Therapist And Other Medical Professionals Are Always A Good Source
Your goal is to minimise the risk of significant harm. Medical specialists can assist you in this endeavour.
How Safe Are Stairlifts For Dementia Patients To Use Alone?
It is hard to overstate the significance of stair safety for people with Alzheimer's and other forms of memory loss. This is a serious matter, and you should take it very seriously.
Safety Tips For Dementia Caregivers On The Stairs:
Dementia affect mobility of a person's ability to walk up and down the stairs, so here are some ideas for making them more accessible. You shouldn't be ashamed to seek assistance.
Invest In Mobility Aids For Your Home.
Mobility aids are an excellent place to start if you need to help someone move more quickly. Mobility aids have a significant impact on people's lives with restricted mobility.
Is A Stairlift The Best Solution For A Person With Memory Loss Or Other Cognitive Issues?
Can a stairlift be used safely by someone with Dementia? Remember that the person you're using to answer this question must be physically fit. This is an absolute must when it comes to protecting your loved one. The physical movement needs to be monitored as serious injury can occur.
If the patient can still do the acts listed above, you may attempt them. These are less expensive and more cost-effective options. A stairlift may be possible if all other options have been explored and the person's mobility is deteriorating.
However, a few concerns may need to be taken care of first. When everything else fails, there's always the final recourse. First and foremost, seek the advice of a professional. The most crucial concern is the user's comfort. You should seek the advice of an expert in this situation.
Are Stairlifts Safe For People With Alzheimer's Disease?
Individuals with Dementia may benefit from using a stairlift if a caregiver is there to keep an eye on them. To ensure that all safety precautions are followed, they will be permitted to stay in the building. Getting in and out of the seat is not an issue for them. Check the safety belt and colour contrast of the stairs.
Dementia patients often face worry and difficulty. Perhaps there are alternative solutions that won't irritate your loved one. The best course of action is to consult with an expert before making any choices. In the end, however, it's more of a long-term endeavour.
Consult with professionals like occupational therapists before buying a stairlift.
Likely Habits Adopted By Individuals With Dementia
Alzheimer's disease and other forms of Dementia are recognised to produce some of the most creative individuals. Now and again, they put themselves in harm's path. Identifying the source of the problem will allow you to prevent it in the future.
Assisting A Dementia Patient: Advice For Caregivers
Alzheimer's disease is becoming more prevalent as the world's population becomes older.
The Best Way To Help Someone With Dementia Is To Open Up And Be Honest.
Allow the individual to speak their mind. To allow everyone to go at their speed, it's essential to start the dialogue with a friendly and inclusive tone. You don't have to worry about what other people think. Don't let your emotions rule over you since they should not. Everyone you encounter should be treated like an adult, but you should keep your tone under control. There is a critical shortage of spouses who can love and be flexible for these individuals.
Take Your Time With Them If They've Got Dementia.
With Alzheimer's disease, patients find it challenging to keep track of their everyday routines. Persistence is needed in light of this.
Please ask for more time if you need it for your daily responsibilities. Dressing, planning, and stopping are all options that should be accessible. The matter is straightforward since he has two alternatives to choose from."
When Dealing With Them, Be Flexible And Accommodating.
It's possible that as dementia advances, unpleasant memories and difficulties may fade away. Everything will be different from today's activities to tomorrow's, so prepare for everything. The following are a few tips to help you deal with someone who has Dementia.
Tips For Interacting With A Person With Dementia
Using these three basic rules will make it easy to communicate with anybody.
Be Kind
It's impossible to avoid talking about someone who has Dementia. Continuing this project will be challenging, so use caution. Do not shout or yell at the other party, but raise your voice slightly. Allow them to be who they are because you have the self-confidence to do so. Maintain a calm demeanour to focus only on the task at hand.
They Must Be Distracted From Their Task.
Turning down the lights and the music is the greatest way to break the monotony. It's impossible to witness this practice with a TV on, automobiles driving by, or background noise.
To Communicate Effectively With Them, Utilise Gestures.
Interpersonal communication is incomplete without nonverbal cues; use gestures to convey your ideas and emotions.
Do Not Make Things More Complicated Than Necessary. "
As the condition progresses, you should watch it for more extended periods, as directed by your doctor. It's possible to establish an inventory of goods that can handle the change in your experience, such as the names of the prescriptions, what they're known as when they're taken, and so on.
Remember that they are just like you and deserve the same respect as everyone else.
Summary Of Stairlift Dementia Guide
The purchasing of a stairlift for your elderly loved one, on the other hand, may put them at risk. Due to a large number of fall-related incidents, this is the case. Be sure to improve the lighting on the stairs.
Buying a stairlift for your elderly or disabled loved one may be a good idea for their safety, as it will enable them to mount the stairs safely. It may be difficult and even unpleasant to interact with someone who has Dementia. Remember that they are just like you and deserve the same respect as everyone else. Dementia patients may also struggle with mobility and communication.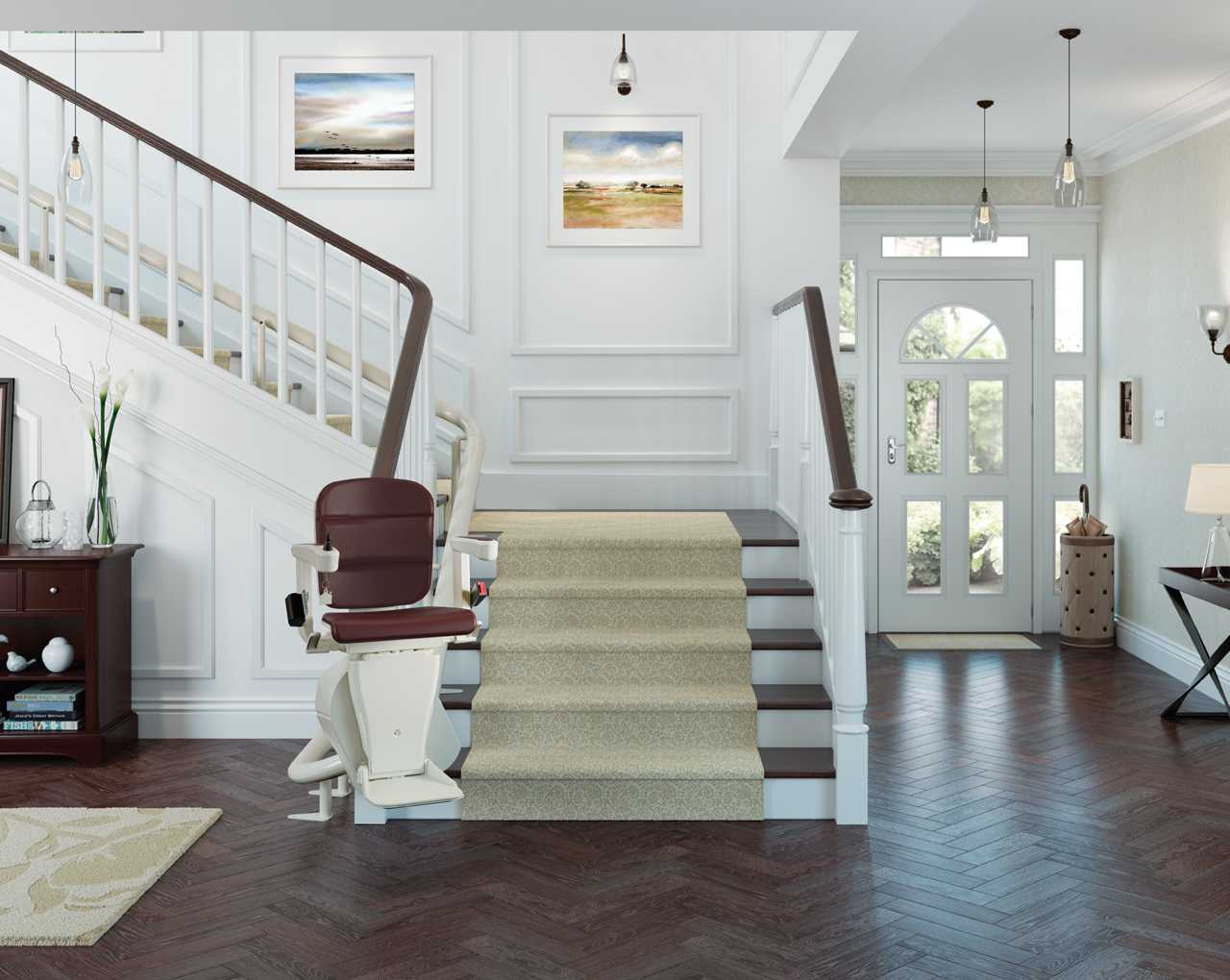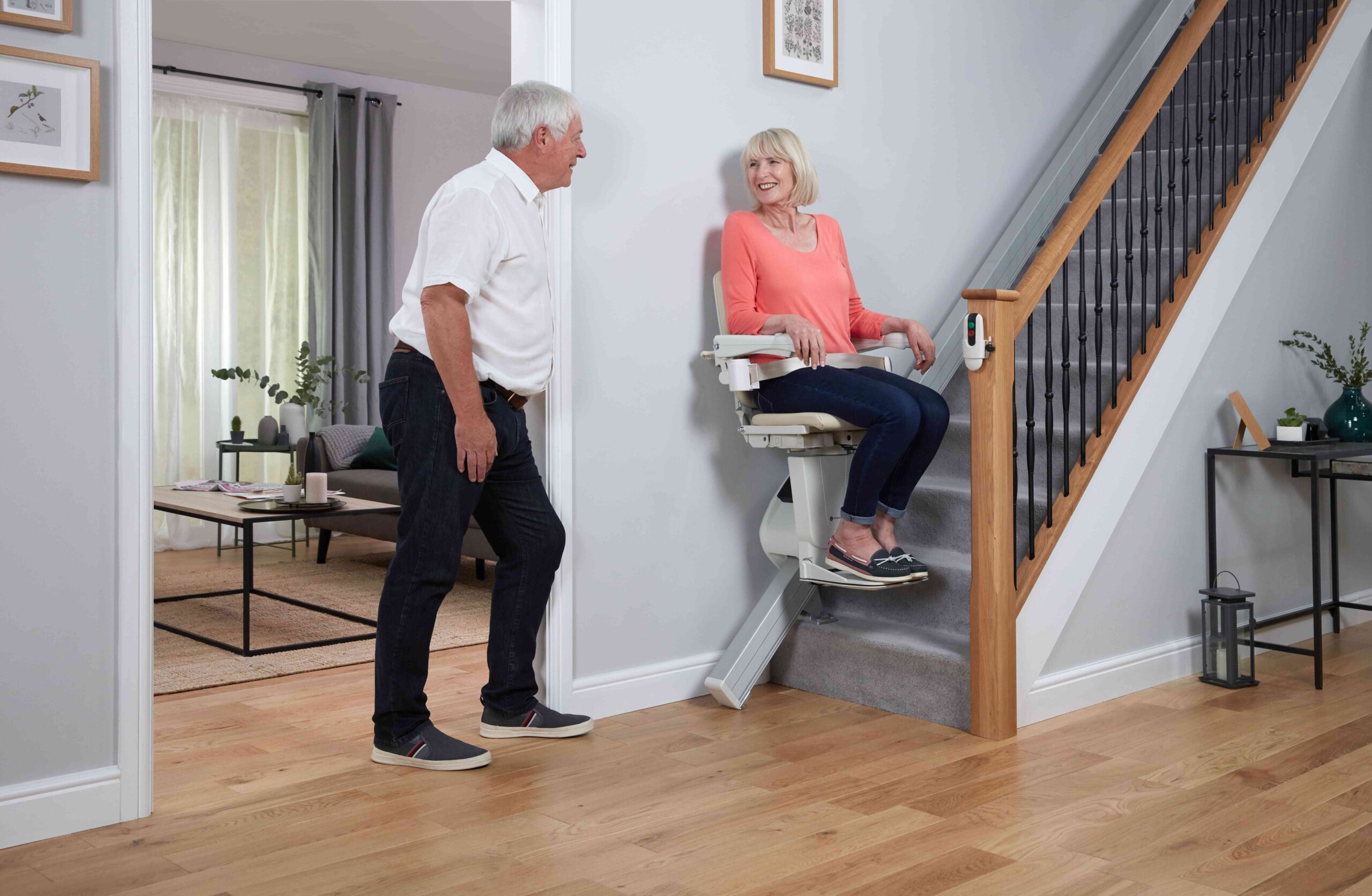 Review and Compare The Best UK Stairlift Companies. The #1 UK website for all things Stairlifts. Discover the best Stairlifts. Browse our blog posts and learn about Stairlifts:
Get a Free Stairlift Quote